Accounts
Interested in having an account with Austin Hardwoods?
Please download and fill out the Credit Application and/or COD Application below. You may scan the completed applications and email them to accounting@austinhardwoods.com, or drop them at the front desk at Austin Hardwoods. You must have a licensed business within the trade.
Click here to download the Credit Application.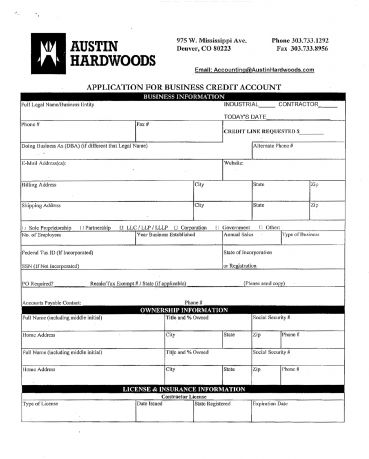 Click here to download the COD Application. Please provide a business card, voided check or a company credit card with your business name provided. It takes 48 business hours for the account to become active once approved.